Stary Floor lamp/desk reading lamp 740A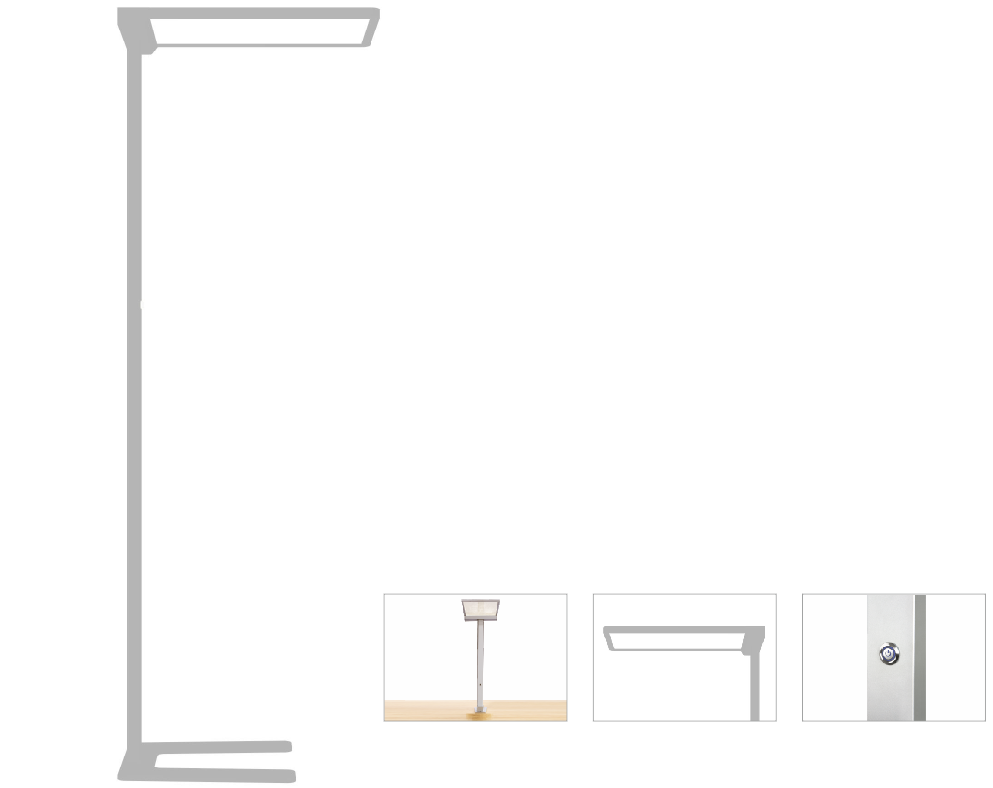 Description:
---
740 series floor lamp/desk reading lamp with aluminum alloy structure integrated with advanced side light transmittance technology, direct and indirect light illuminating, high transmitting optical light guide PMMA plate create shadow free and uniform light output without any glare. Advance thermal management technology to ensure consistency of LED life span, color temperature and maximize output lumens. Suspended, ceiling surface mounted lamp, wall lamp, floor lamp, desk reading lamp are available for 740 series.
Applications: Offices, schools, hospitals, hotels, shopping malls, public buildings, airport halls etc.



Technical Data:
---
Product name:740A Floor lamp/Desk reading lamp
Type: Floor lamp/Desk reading lamp
Housing material: High-quality Aluminum alloy
Surface finish: Electrostatic thermo-painting
Diffuser material: PMMA
Light source: SMD
Luminaire efficiency: 85 lm /W
CRI: ≥83
Color temperature: 3000K/ 4000K/6500K
Input voltage: 220-240V
Driver: High efficiency driver
Dimming type: DALI dimming, color-temp changing
Control methods: Microwave sensor, light control, Sound control, Wifi or Ble、Zigbee, Emergency kits.
Lifespan: 30000h
Certificates: CCC、CE、CB、RoHS
IP: 20
Electrical grade: Ⅰ

Details:
---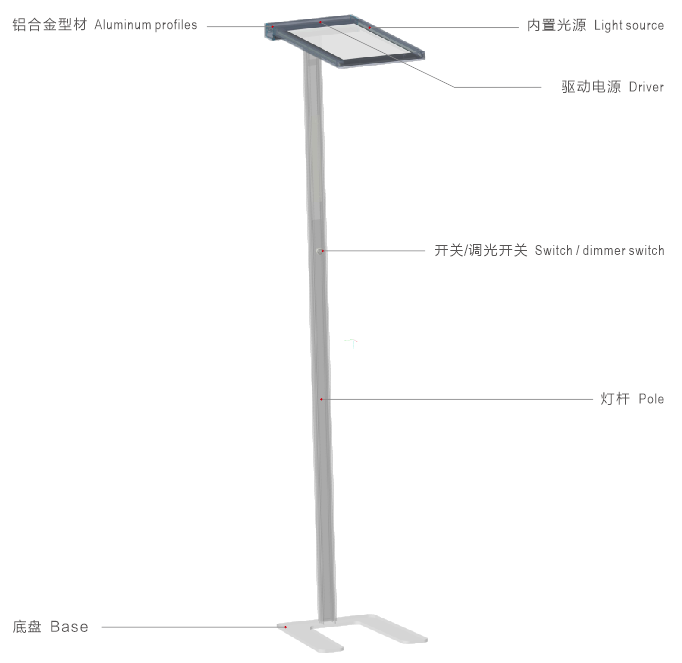 Standard single fitting:
---
Item No

Power

(W)

Light type

Flux(lm)

CCT(K)

Color

Size

(mm)

740A-LS1954

T36W

36

W

SMD

3060 lm

3000/4000/6500

Silver

600*300*1954

740A-DS1050

T36W

36

W

SMD

3060 lm

3000/4000/6500

Silver

600*320*1050