To Build High-Performance Teams, To Create Brilliant Future For LUMBENCY —— LUMBENCY Lighting's Outdoor Training In 2016
Date:2016-8-15 11:18:19 Hits:2546
The same piece of iron not only could be melt-cast but also to be tempered into a steel; also a team can mediocrity, or could accomplish much.So in order to improve teamwork , enhance team cohesion and the sense of responsibility, trusted by each other, LUMBENCY company organized 18 Management-officers to go the "One Tree Leisure Farm" and Participate in outdoor training in ZhuHai from August 6 to August 7, 2016.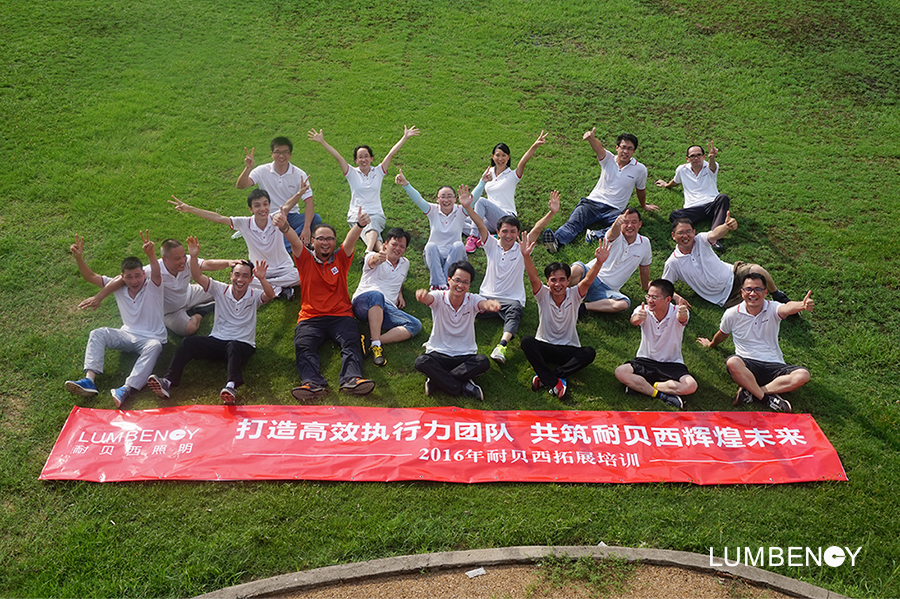 Activities begin by the coach tells us about the content and significance of this activities, and through a game opened the prelude to expand the training, used the way of "rock, paper, scissors" to decide who wins and who choose team member firstly, after form finished, to develop their team name, team logo and elected captain. By grouping form, quickly established a communication's environment, the team atmosphere not only establish a trust between each other quickly, but also make everyone feel our collective strength of the team in a relaxed, pleasant atmosphere.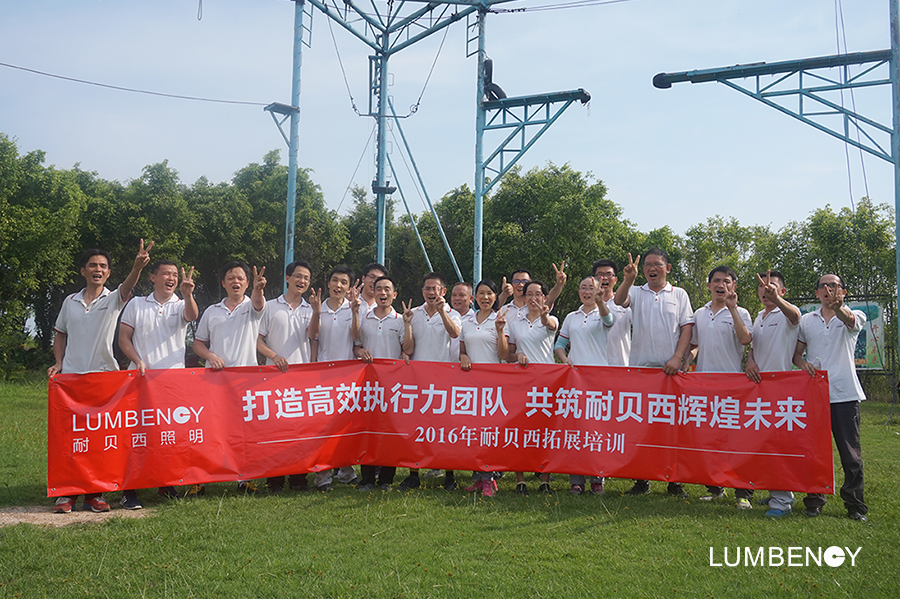 We have participated seven projects in this outdoor training , such as the "trust fall back", "Inception", "encouraging people", "high-altitude Broken Bridge", "island survival," "Gone in 60 Seconds," "black hole." All the above items was most impressed by the "trust fall back", "high-altitude Broken Bridge", "island survival", "black hole."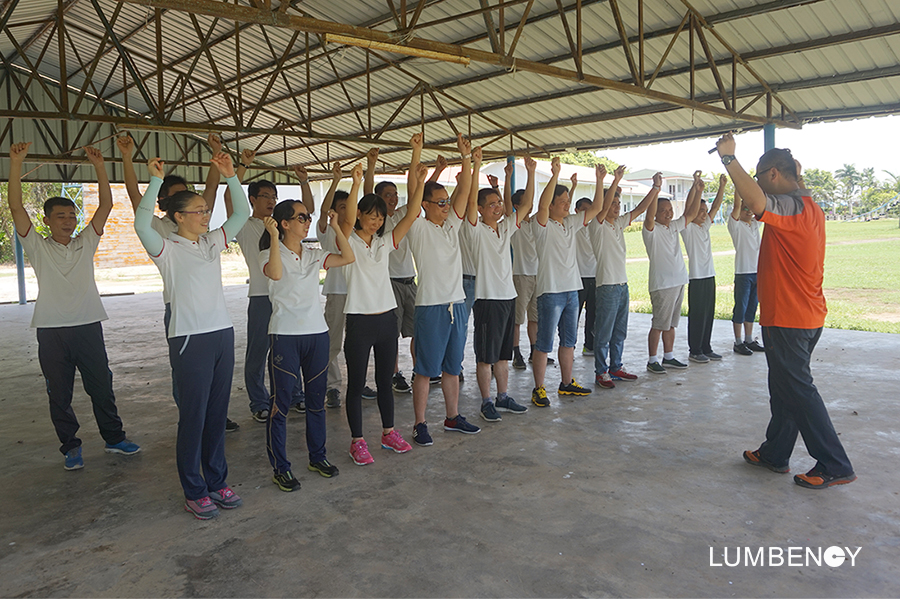 The "trust fall back" requires players to stand on a 1.5-meters-high platform, with other players' arms composed a "human bed" and catch each player who fell from the high platform safety . This project demonstrated two connotations: First, we were ready to fall down at the moment must fully trust our team, for our security all the players will go all out, no matter how tired and how much sweat flow, there was only one goals and beliefs in everyone : " catch every falling players safety." Second, each players who prepare to a back drop must be required to overcome their fear, and enhance self-confidence, believe in yourself.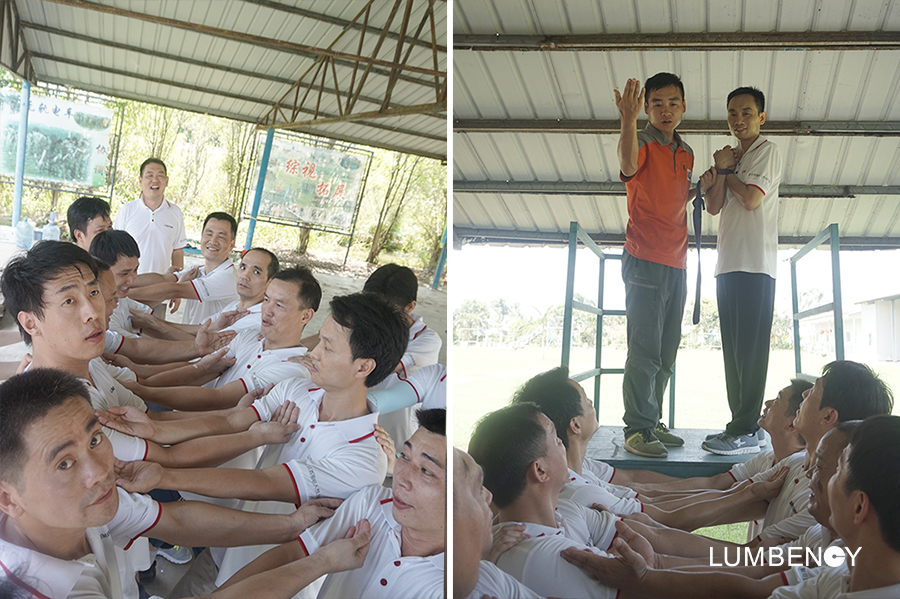 The "aerial bridge" requires players to climb 8-meter-high altitude from a cylinder, there was A and B two boards which the space distance is 1.2meter on the high altitude and requiring each player to jump from A board to B board with crossing 1.2meter space distance . This project was to test everyone's psychological, to overcome fear, to overcome the difficulties and challenge themselves; also test the team's cohesion, team members need to give the players full of confidence and strength when they cross the distance .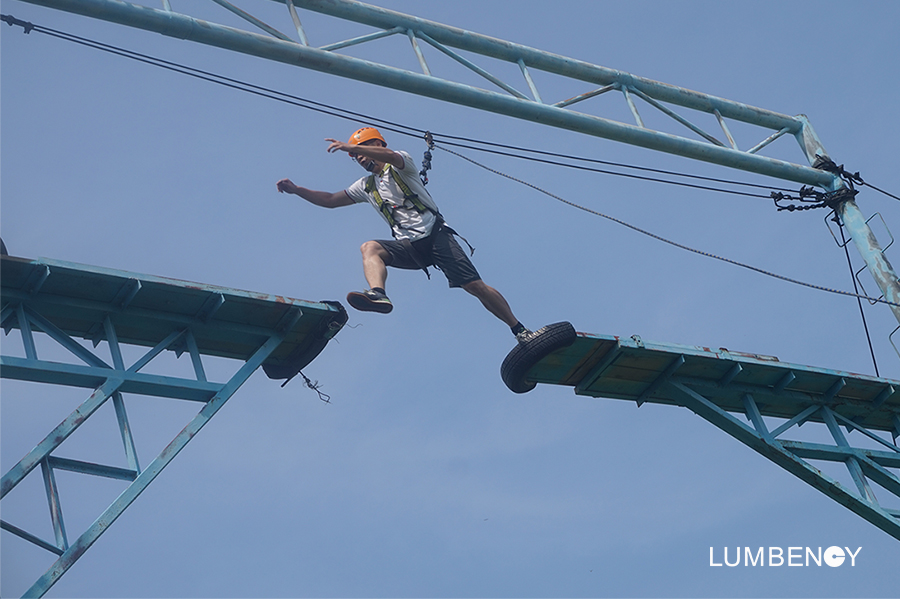 The "Island survival" players would be divided into three groups, they were placed in the three islands which were named for the blind island , the dumb island and the sound island. In this way simulated the company's senior, middle, junior officers, to complete a special and difficult task together. The goal of this project is to face the task in different levels of staff in the company, how to conduct effective internal communication and coordination, training work of the initiative, to carry forward the spirit of ownership. Do not ask, "What company can give me," and to consider "What can I do for the company?", Asked us to rational allocation and use of time, to concentrate on priorities, resources, information disclosure and sharing, collaboration and cooperation between inter-sectoral, to cultivate innovation and risk awareness, to learn reasonable judgment, timely decision-making, leadership development and execution.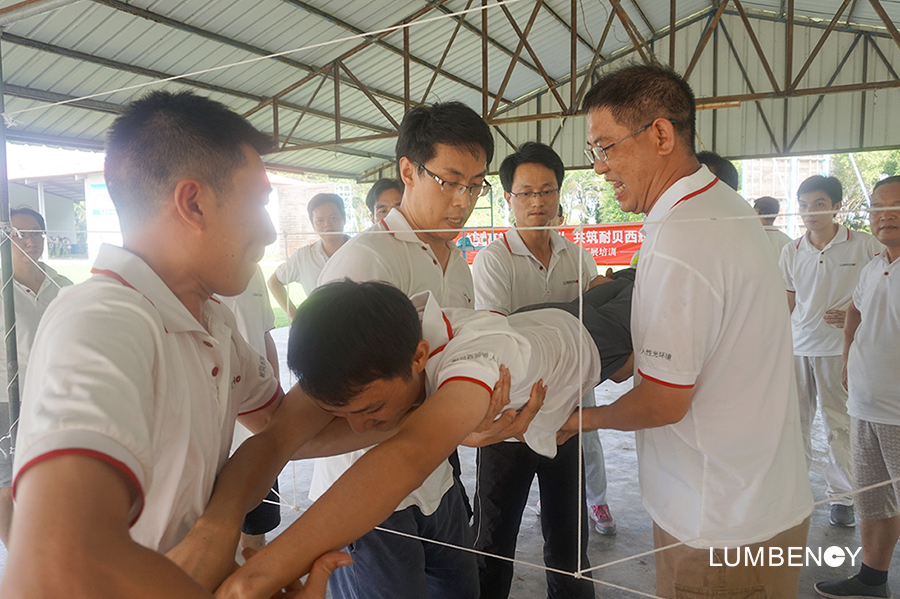 The "Black Hole" was a simulation that we were traveling in the rear of an enemy reconnaissance teams, met the enemy barrier grid in the process of moving 40 minutes after the enemy patrol squad will arrive here, everyone must only across the barrier grid to finish other tasks within 40 minutes. This project is mainly to test the ability of all group decision-making, a reasonable allocation of human resources, how to complement each other, collaborate winning. We lived up to expectations, together, in the "harsh" environment, all members across the net within 17 minutes safely and through the enemy's "grid", so that we truly appreciate the strength of the team.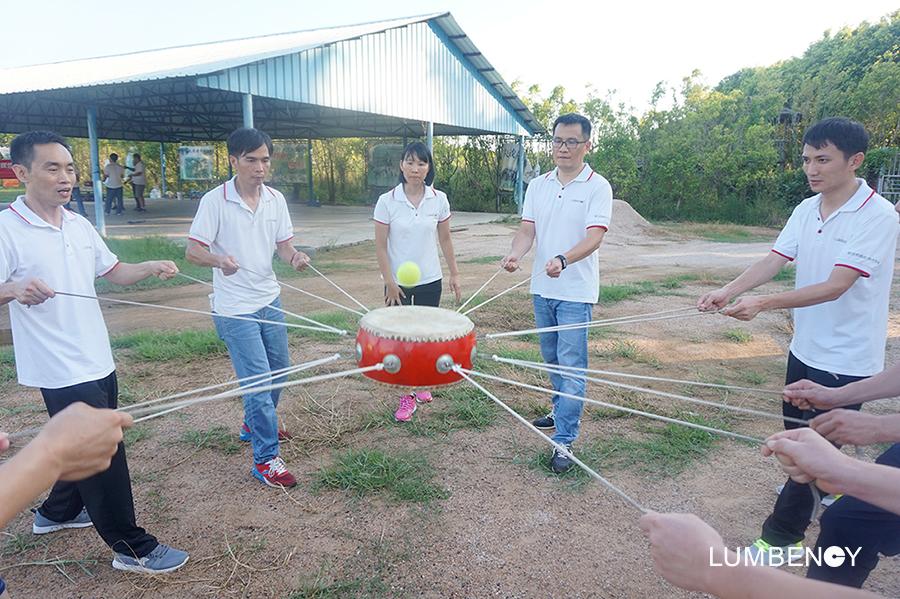 Through the above activities, breaking the barriers between people, to establish a basis of mutual understanding, and create a harmonious team
Atmosphere. Each group in activities was comparable strength and different, but we were not compare the achievement but thinking what we got , what we felt in the process, thinking how to bring our work obstacles in our previous work and behavior and teamwork how to influence the execution ?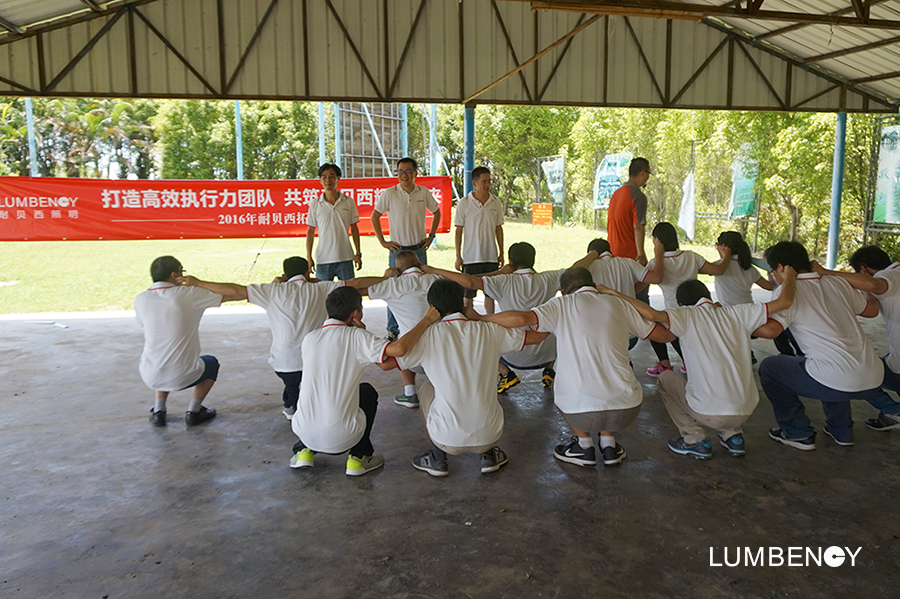 Generated by the team, displayed, integrated, enhanced understanding and communication skills to improve the spirit to create outstanding team, colleagues in the practice and training in the study, change in experiential learning, the benefit, with more insights on life. In the experience of dedication, the joy of success and cooperation, to bring courage, everyone deeply feel the essence of the "seamless team", as well as a team of liability to be borne by everyone. By this time, under the pressure of intense work and close to nature, feel the green grass and blue sky, flying soul, improve work efficiency, enthusiasm and mobilization efforts for the company's humanities building and sustainable development to provide a solid foundation.
In the future development of LUMBENCY, insist on people-oriented, to ensure the care staff working at the real life falls detail and constantly expand training and carry out a variety of cultural activities, continue to train, exercise and create team spirit, dedication , the spirit of innovation, in order to further enhance solidarity and cohesion, and promote the healthy and rapid development of enterprises.
Although the event was over, the influence for "LUMBENCY" was far from over and shocking and far-reaching. The outdoor training activities was a baptism to us, was to further promote us to go all out finishing each work, it was not only just a simple outdoor development activities, but also a culture, a spirit and delivered a philosophy, a way of thinking and an inspiration ......