Industry be with nature. Appreciation on Leyuan biological office space
Date:2017-10-11 12:01:29 Hits:5457
Project Name: Zhejiang Leyuan Biological Engineering co., Ltd
Project location: China. Hangzhou
Luminaire Brand: Lumbency lighting
Cooperative Company: Hangzhou Jingli Lighting co., Ltd
Project Label: Health, Industry, Nature, Life, Energy
Zhejiang Leyuan Biological Engineering Co., Ltd, Which is a drink-tea enterprise, the concept of Leyuan is "customer-oriented", to create healthy, safe and valuable products, meanwhile pursue harmonious coexistence among human, nature and society, to have respect for others, Contribute to society. Designers try to keep the natural feature of the whole space, so staffs can work in a friendly and open working environment, also set up Fitness & Leisure area to weaken the "work" and emphasize the enterprise culture of "health", "life", making a natural human oriented office space with soul.
At the lighting design, which abandon the complicated design techniques, using a simple way to express the innovative office ideas that combined industry with nature. Luminaire housing in silver gray is integrated with the decorative style of industry: open ceiling, concrete columns, wooden bookcases, natural rusty steel and other different decorative materials, using different luminaires and lighting functions in the private office space, open office space, leisure and other space for integration. Suspended luminaires in partial area also add some unique interesting, use the wood in natural color to make the lamp profile, the suspended lamp is enveloped in wooden color, making application concept of luminaire in line with space design technique.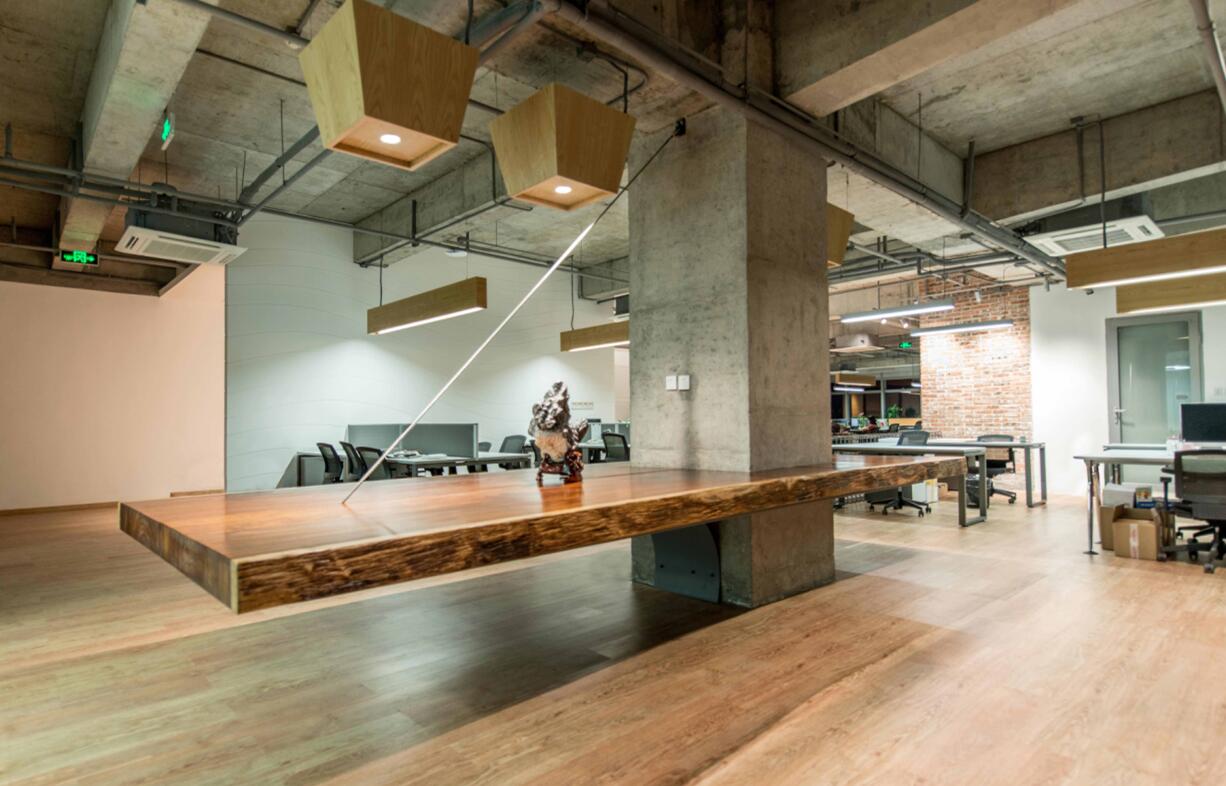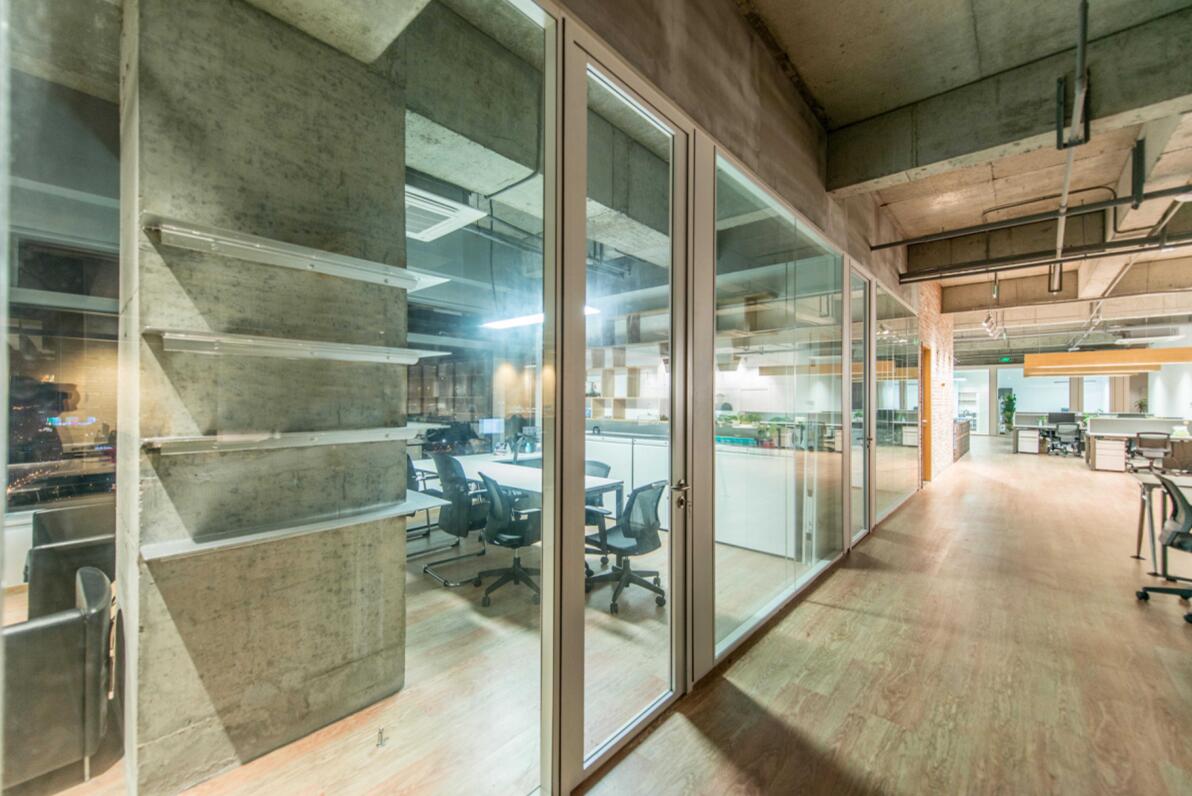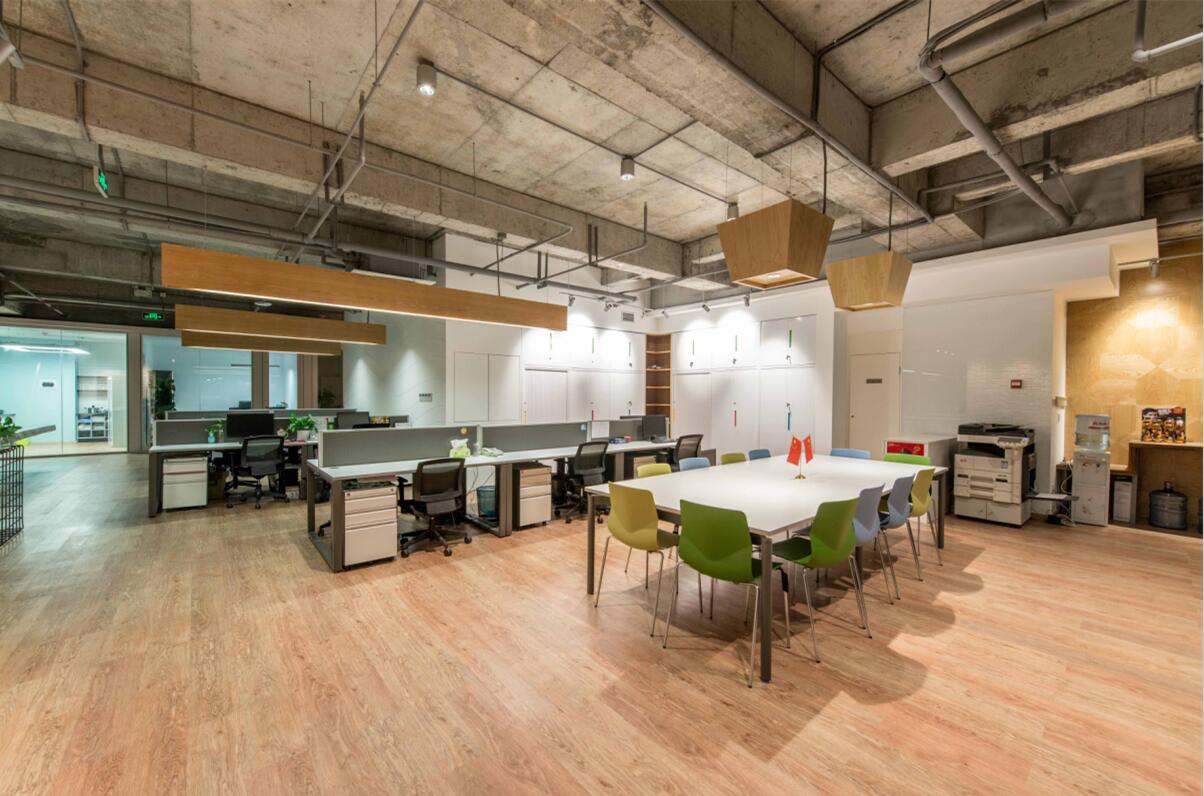 Linear luminaire is adopted to provide general lighting in working area, spot down light is used to provide the accent lighting and additional lighting. Designers want to paint the space by light and divide it into different functional modules, while bring a simple visual and dynamic experience to staffs, enhancing the positive emotions of employees.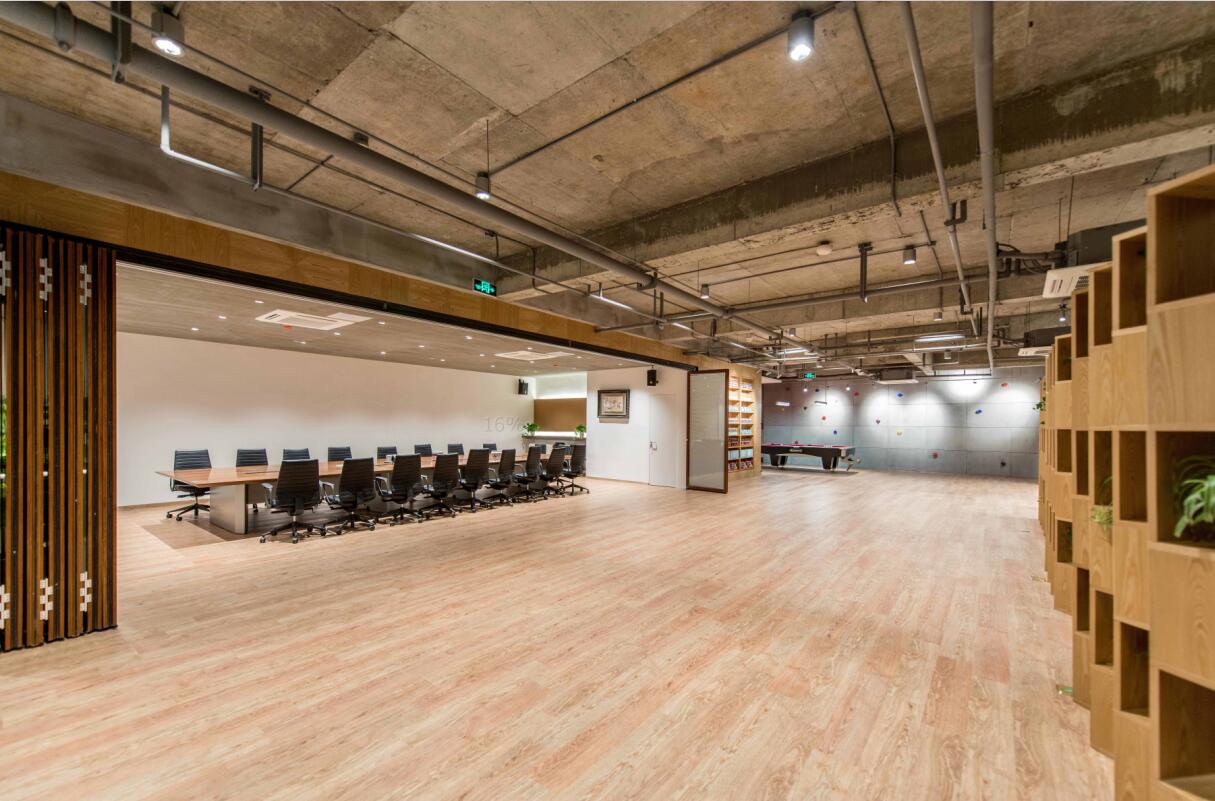 Recessed downlights are installed in meeting room in alignment, soft light comes from the wooden ceiling with smooth uniform appearance, showing a natural bright light, while the whole meeting room have more concise look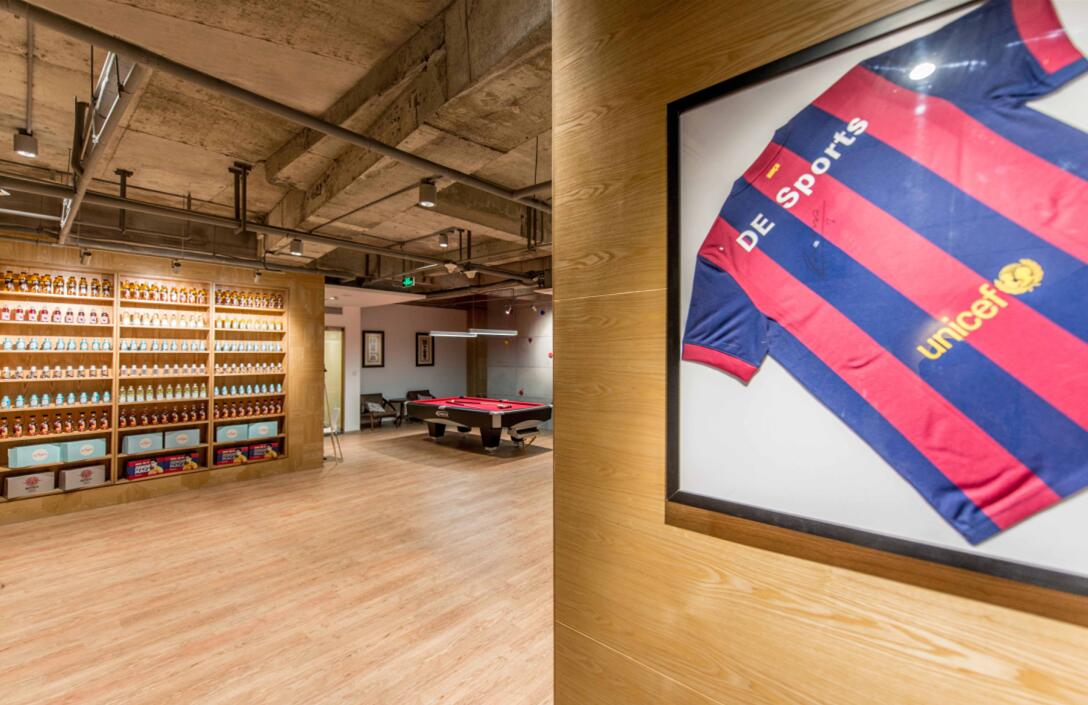 Tracking spot light is at exhibition area to provide accent lighting for all sorts of tea in the display window, informing staffs and visitors what's the core of the company. Also reminding staffs all the time what are the company's goals and values.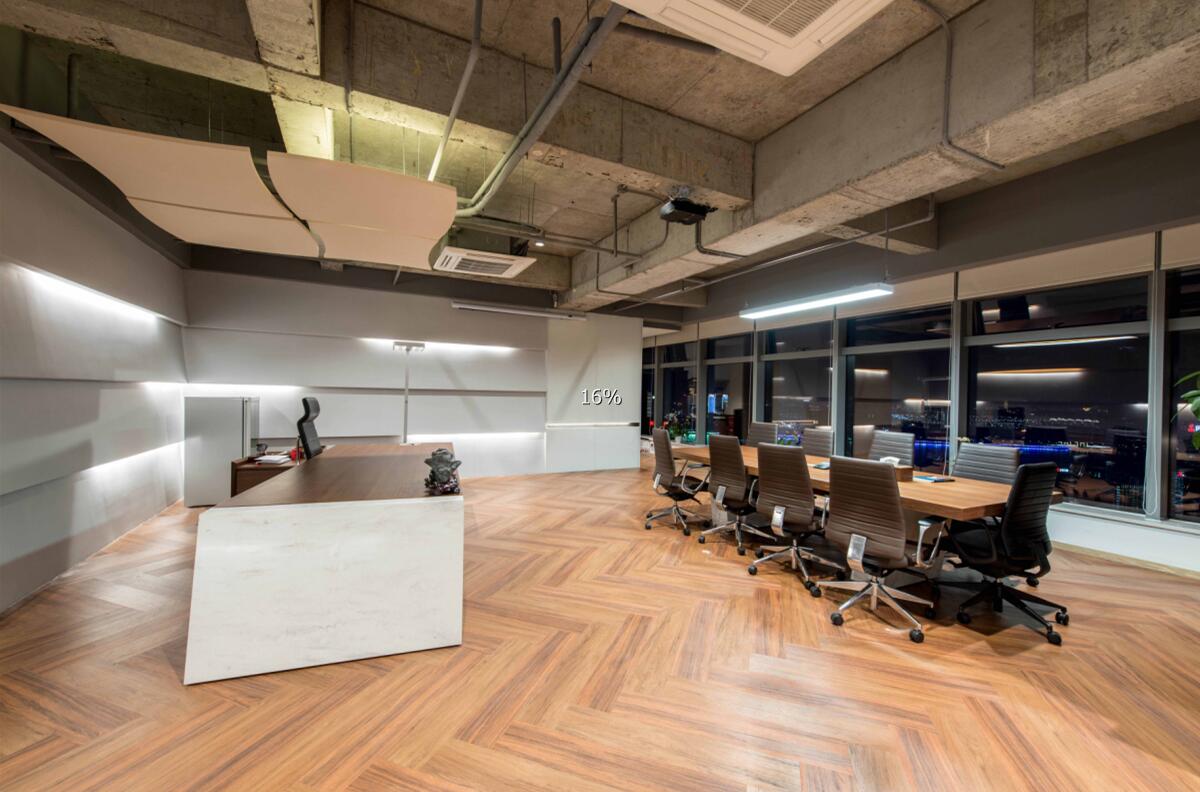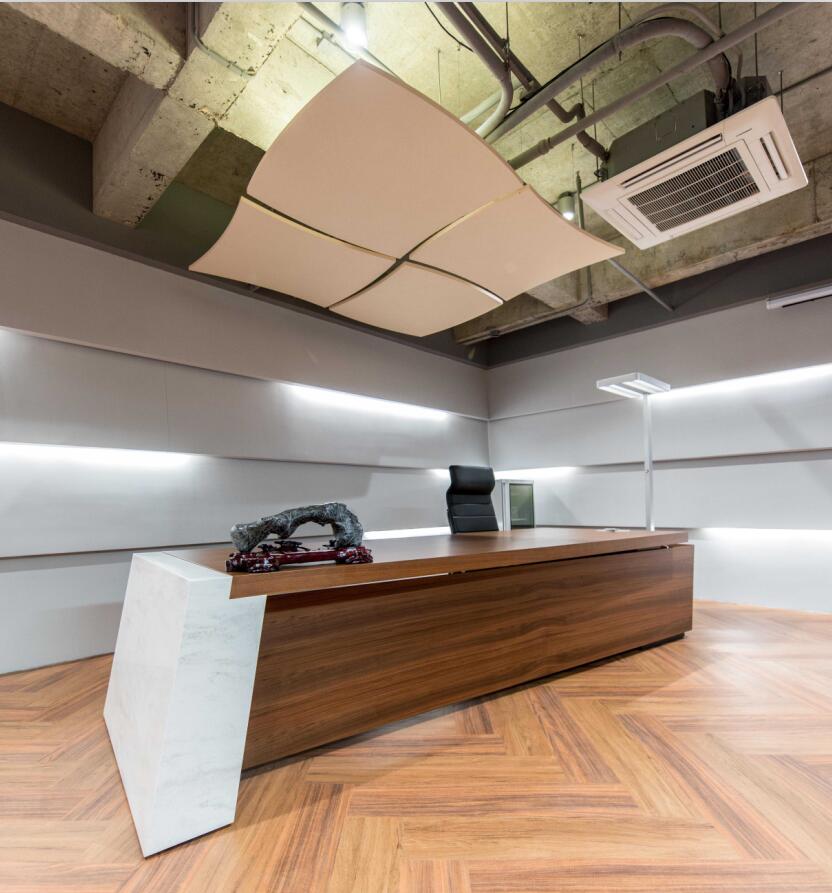 In president office, linear LED lights are hidden behind the wall structure; you can see the light but no visible luminaire. Light wash the wall and then scattered to the entire space, mapped on the white wall, light and shadow interweaved, forming a unique flow effect space.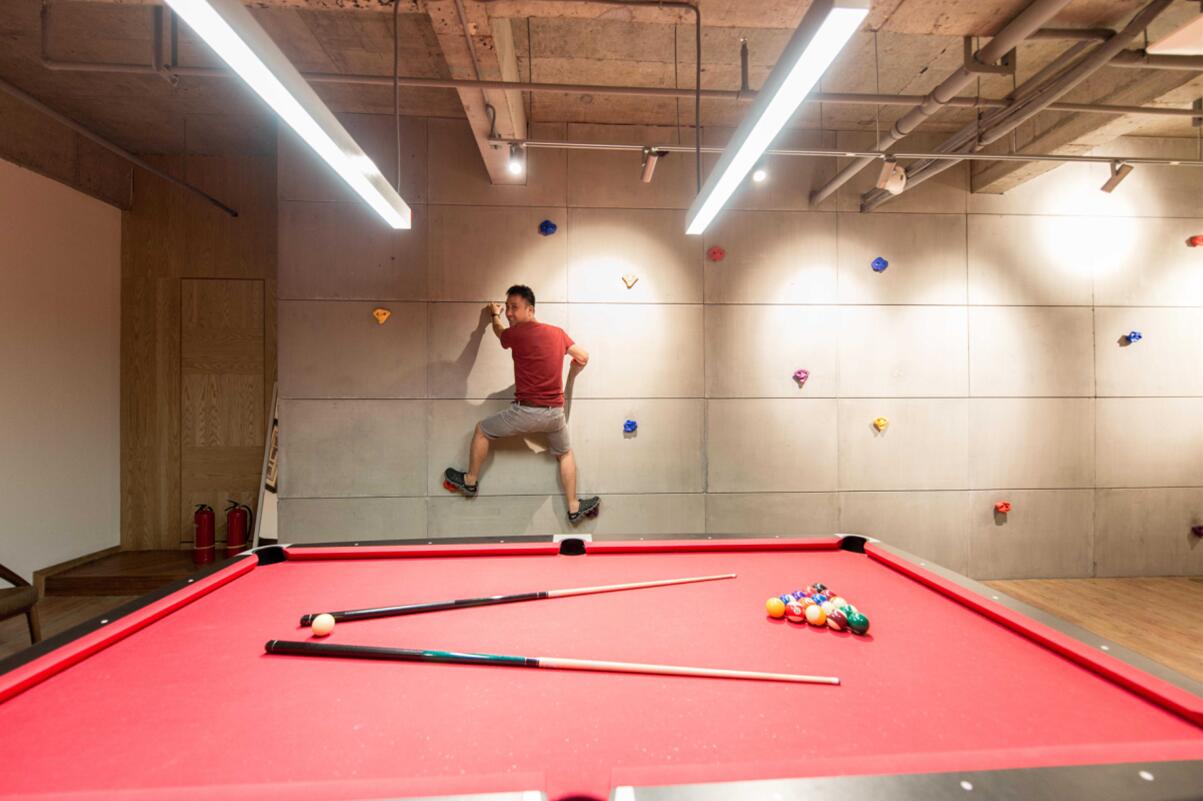 In sports area, there are red billiard table and colorful rock climbing stones, under the illumination of the high-brightness suspended lamp and spot downlight, which the whole space becomes more energic and delighted.