19 World's Top Institutions strive to build the High-level Office Buildings
Date:2017-4-11 10:55:25 Hits:6437
Project Address: Xi'an, China
Project Name: Maike Center building office space design
Design Company: Shenzhuang Head Office & Design Consultant Zhitian Liang
Lights Brand: LUMBENCY
Project Labels: Corporation culture, green environment protection, intelligent technology, humanistic nature
Maike Business Center is created by Maike Group to invite 19 world's top institutions. It is a high-end commercial complex combined of 5A class office building, Supper 5-star-hotel and high-level Boutiques shopping mall. The building holds intelligent lighting system, meeting system, security Gate and elevator smart card system, fire alarm and fire fighting joint control system, which provides it the all intelligent environment of safe, convenience and comfort. This project got the 2-star grades Green Building Label and America LEED Silver Certification.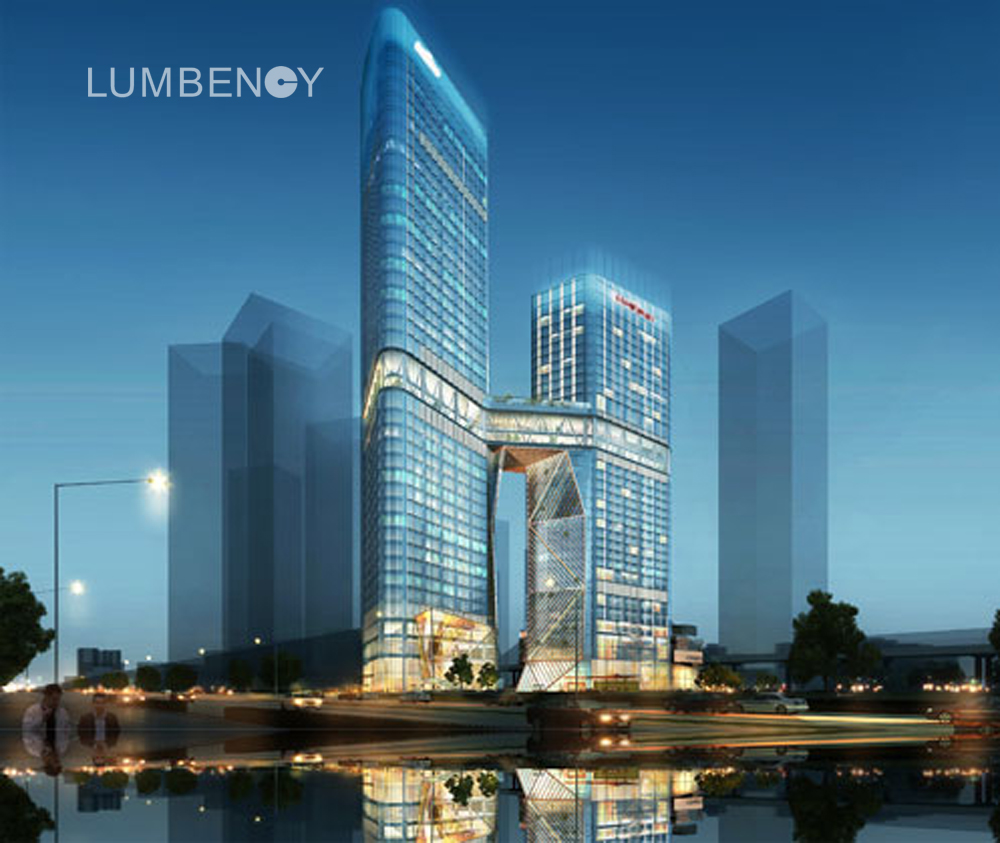 Architectural External Appearance
Maike Center office interior design is elaborately created by design team of Hong Kong high-top designer Zhitian Liang and Shenzhuang Head office, with the design concept of green and environmental, intelligent and functional, human oriented spirit, enterprise personality and lively. The interior design is in concert with architectural external design, fitting with the refining of building curtain wall structure and frame graphical elements at the same time of showing space art, which reflects the harmonious relationship from the form and inside.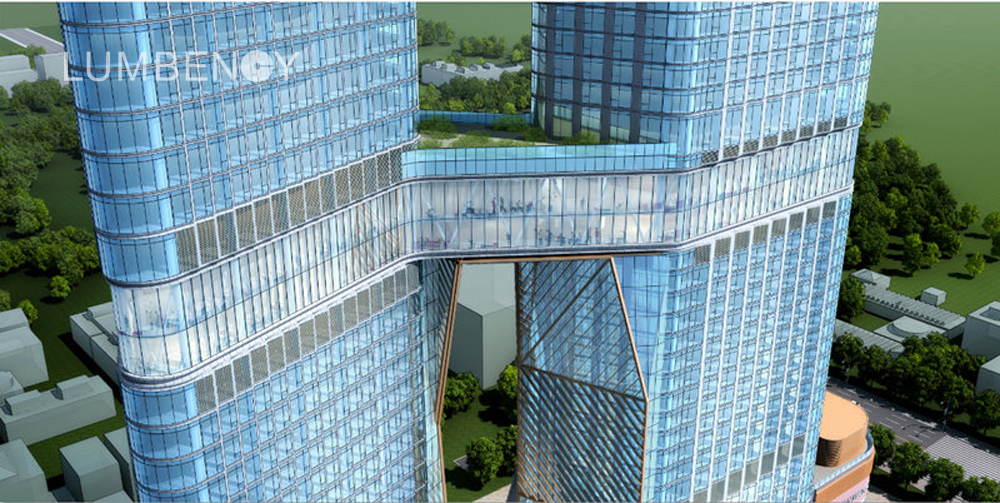 "Two Towers" Location of Office Building
Based on the characteristics of super high efficacy, energy saving; environment protection and the impact, faction, high-level design style, Lumbency become the lights provider of the project. The designer use the Lumbency Lights of 250 air outlet combined linear light as the base lighting, jointed with the air conditioner outlet together with recessed installation, and this perfect integration makes the whole impact and elegant. At the same time, the accent lighting and decoration are realized with pendant linear lights and spot lights, which makes a perfect decoration with the expansion of space visual and simultaneous addition of the artistic expression of office area to show the whole space personality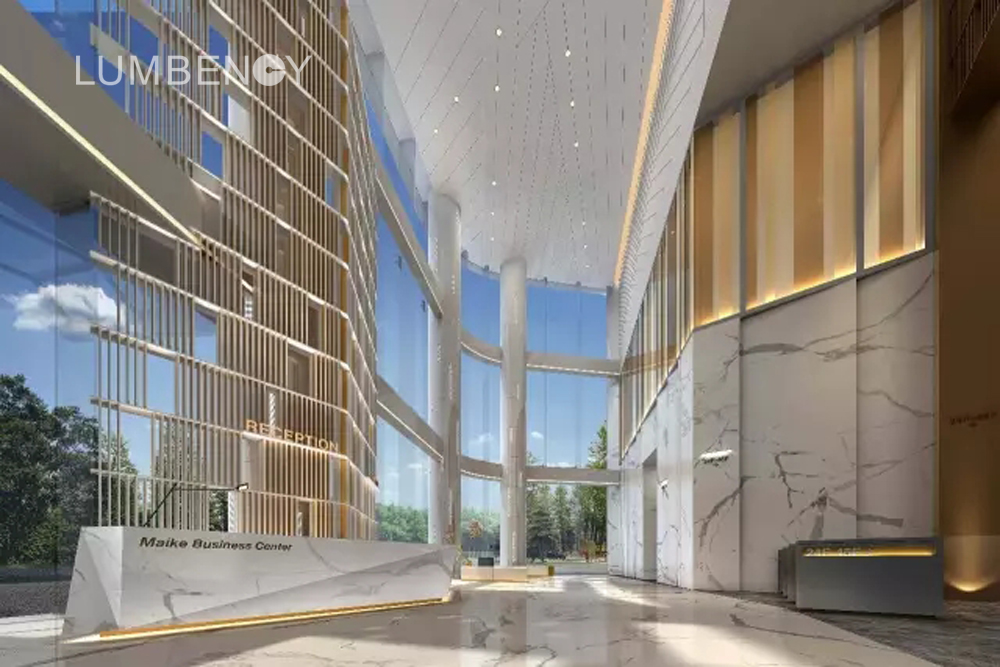 The Hall
The elegant Hall of 18m height, decorated with high-grade marbles, glass, and metals, reflects a top office building grand style.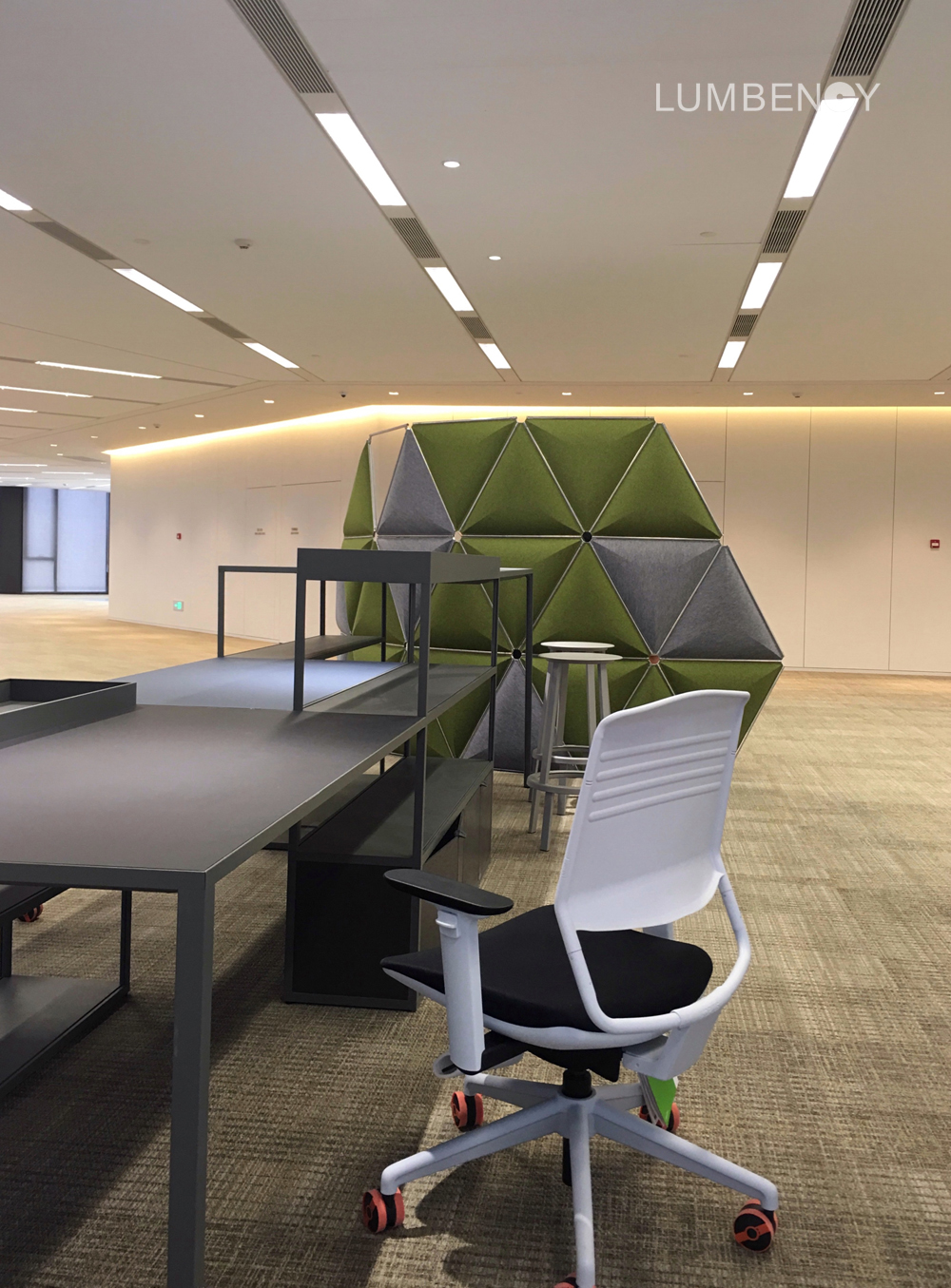 Office Area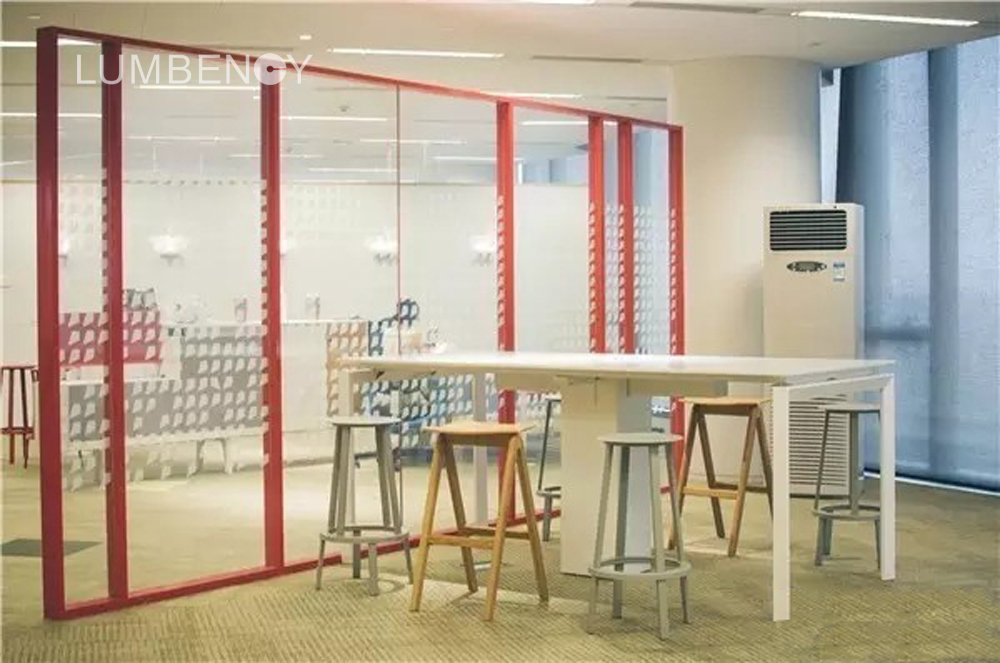 Communication Area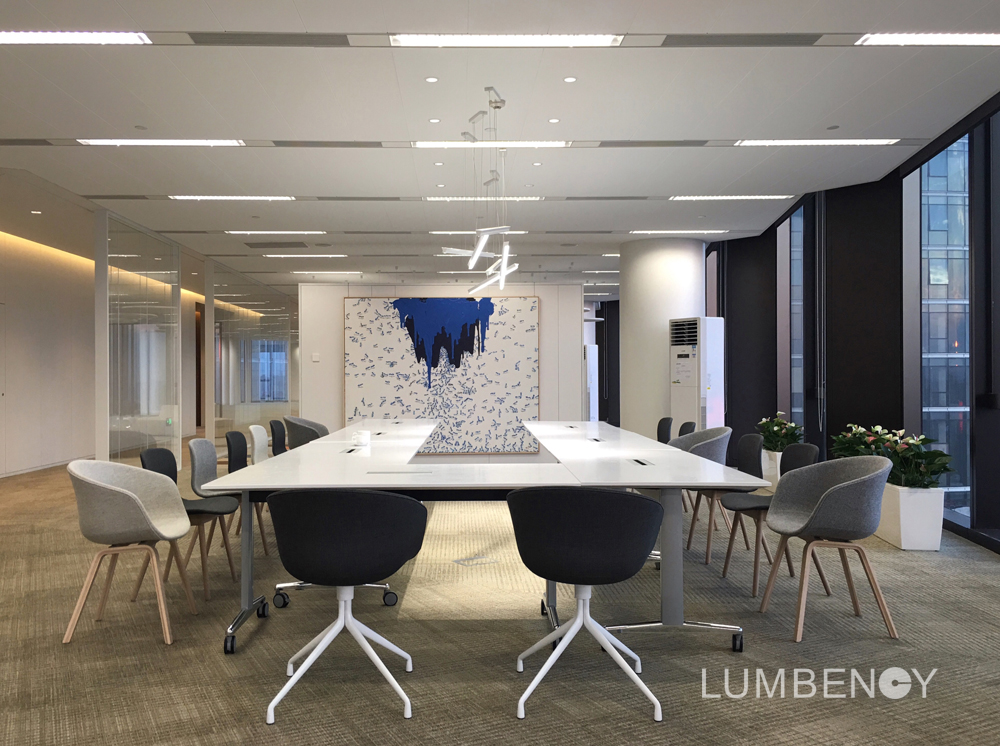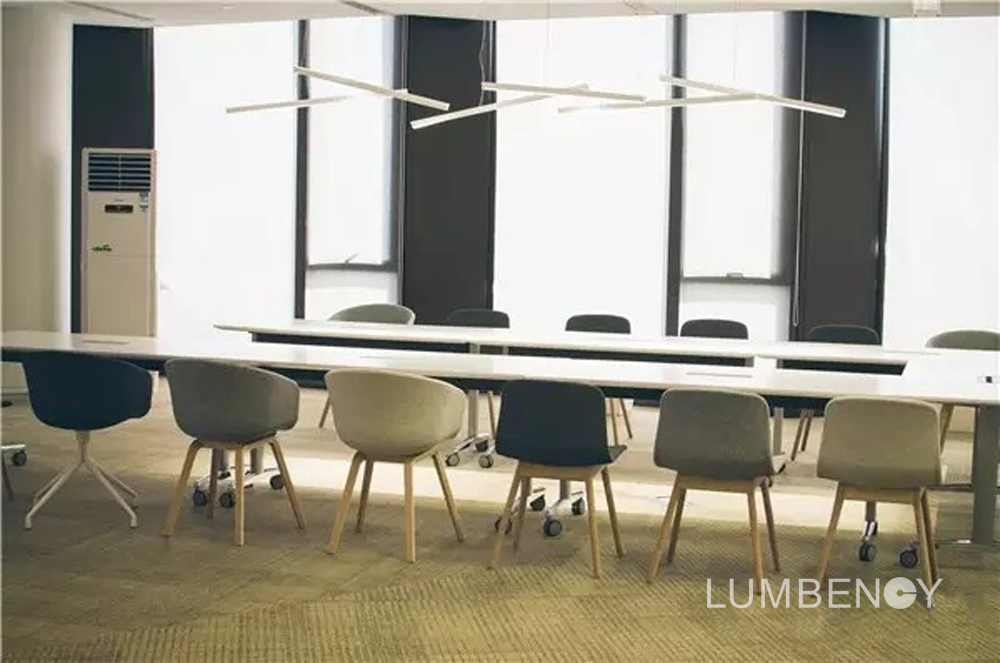 Conference Room
Walls and corridors of the semi-open Conference Room adopt super high transparent glass, not only to broaden the maximum vision field but also to make the light transmittance of 70%, which lets the whole space more penetrating. The designer made the perfect fusion of indoor and outdoor different light applied to decoration to form an image modality. And the ordered space was apart from through the light shadow refraction. The LUMBENCY linear pendant lights are placed unevenly to form a linear art, demonstrating the Xi'an culture of irregular and strewn at random.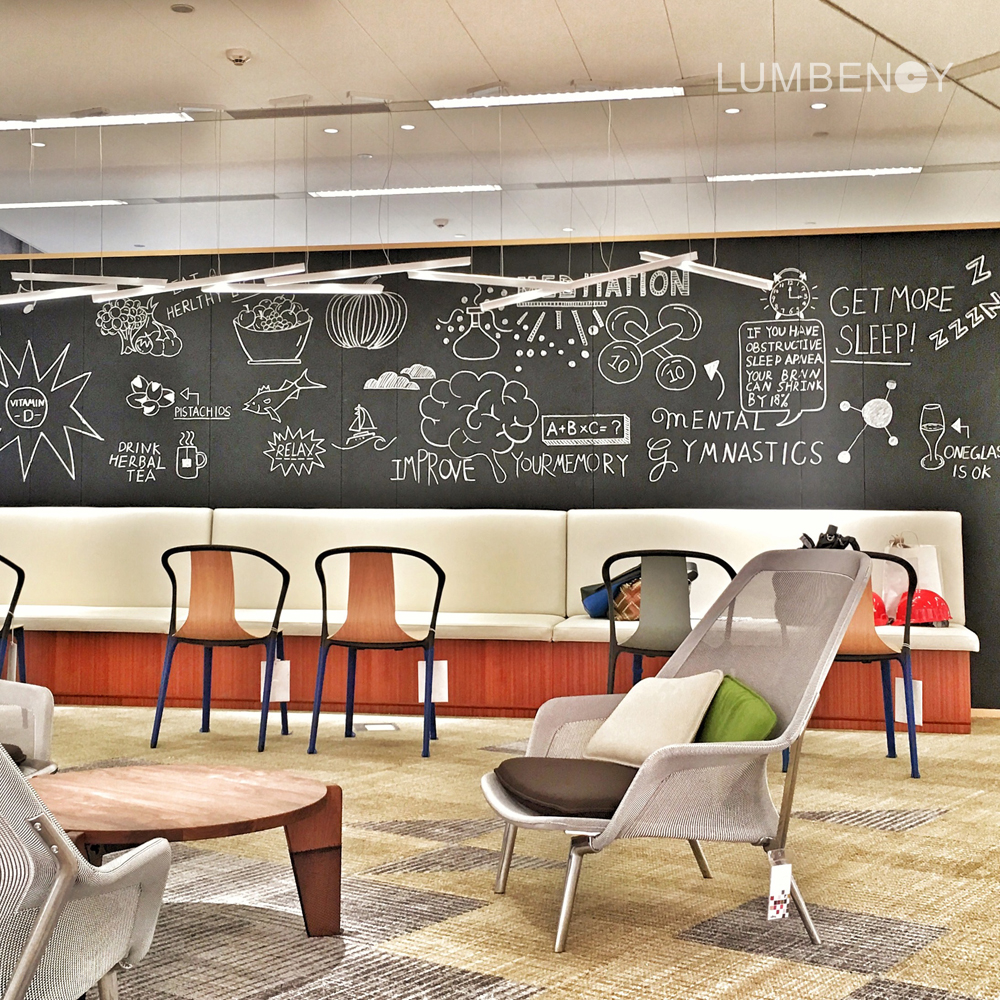 Negotiation Room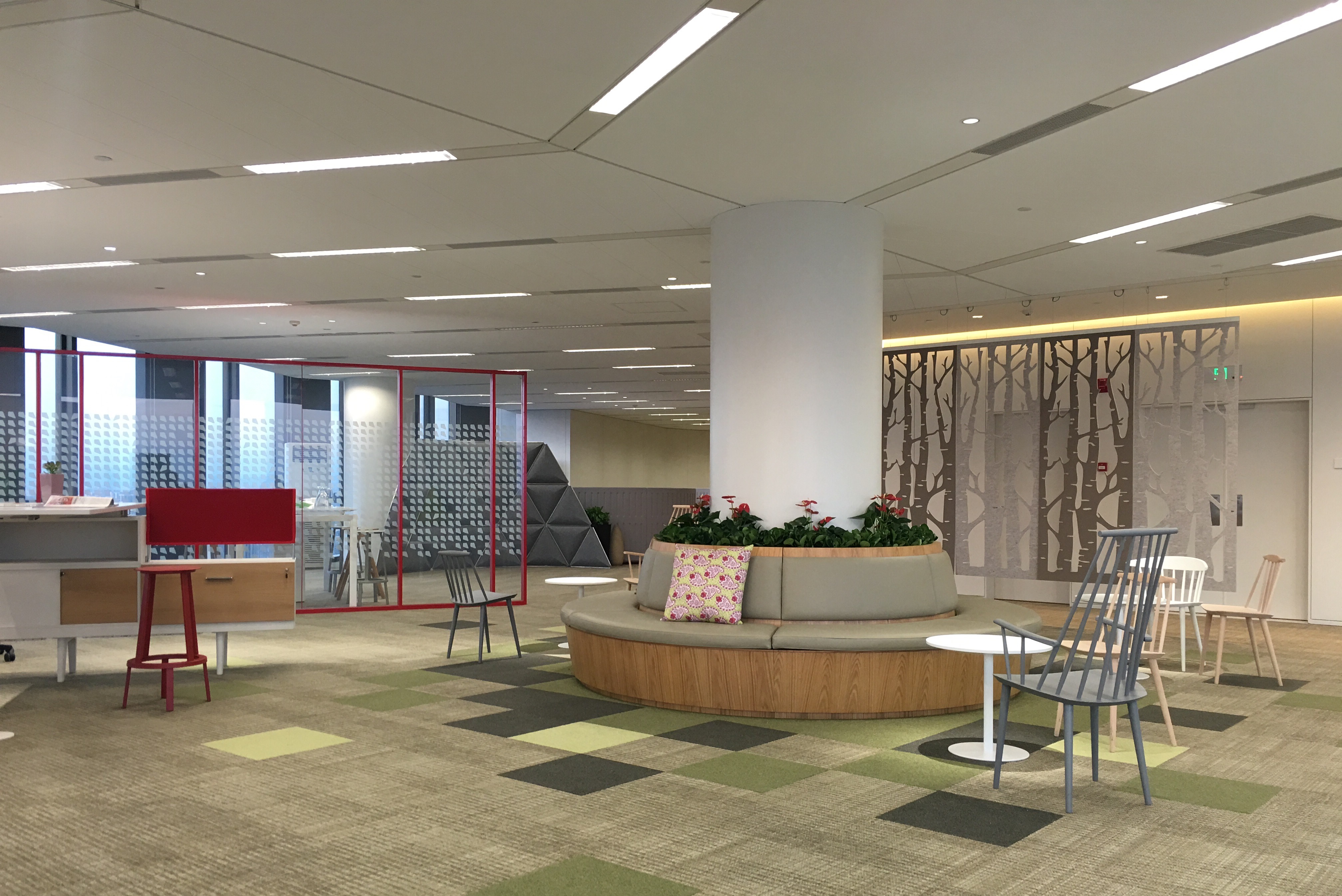 Rest Area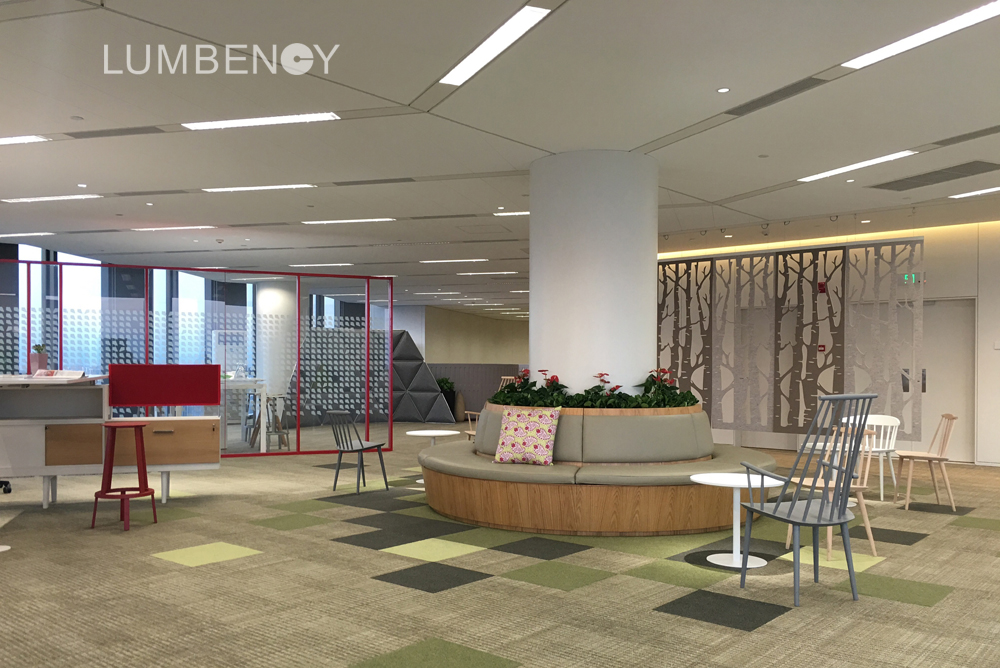 Open and free space, transparent and wide vision, arm-chairs fitting human body curve, moderately soft sofa ... ... Maike Center is always exploring deep and high internal needs of the staff to create a impact and comfortable natural office space, in terms of no matter design ideas, conception, or the high-tech performance, functional, Interesting and so on.